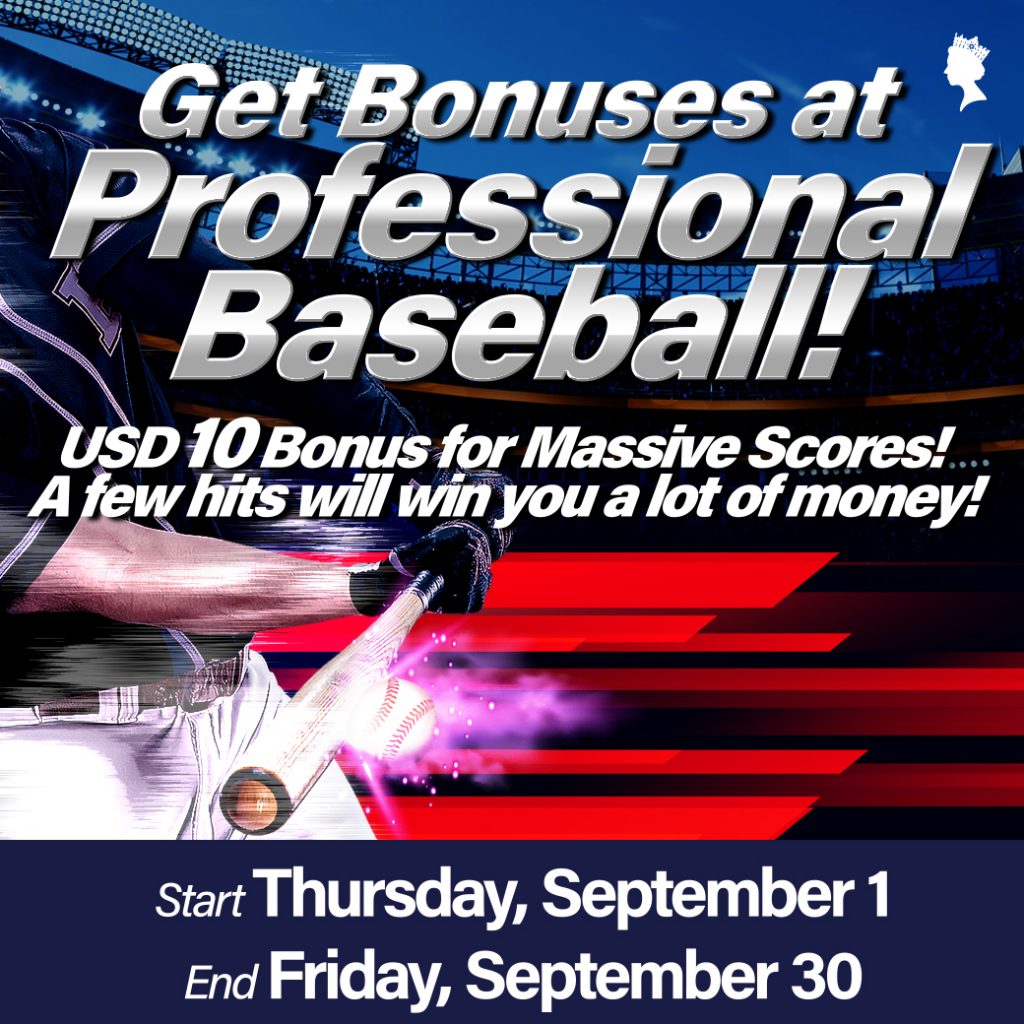 Any bet placed on professional baseball games that score 10 or more points will receive a USD 10 bonus to be used on sports bets, regardless of whether they win or lose.
Applicable Date
September 1st, 2022 (Thursday) 00:00:00〜September 30th (Friday) 23:59:59 (JST)
Prize
USD 10 bonus available for sports betting.
How to join and earn bonuses
Please message our Chat Support "Bonuses at Professional Baseball".
Presentation Day
The prize will be presented within 30 minutes after the application is submitted.
Terms & Conditions
1. The withdrawal condition for the bonus offered in this campaign (hereinafter referred to as "Bonus") is that you must wager at least 3 times the amount of the Bonus.
2. The maximum withdrawal amount for this bonus is USD 500.
3. Please note that this bonus is valid for matches with odds of 1.8x or higher; if you wager less than 1.8x, the rollover will not be reflected as a wager.
4. Please note that the maximum bet amount per wager is USD 10 until the withdrawal conditions are met.
5. To earn this bonus, go to the Bonus page in "My Account" and click on "Earn". The bonus will be forfeited if the earning deadline has passed.
6. The bonus is valid for 24 hours from the date of presentation. Please be sure to place your bets on the resulting matches within 24 hours after the bonus is given out. If you do not meet the withdrawal conditions and 24 hours have passed, the bonus will be voided and forfeited regardless of the outcome of the match.
7. This bonus is only available for sports betting and eSports games.
8. QUEEN CASINO'S GENERAL TERMS OF USE and Terms and Conditions apply.
9. QUEEN CASINO reserves the right to terminate or revise the campaign at any time without prior notice.
10. This campaign is only applicable to customers with a Japan account (currency setting is USD).