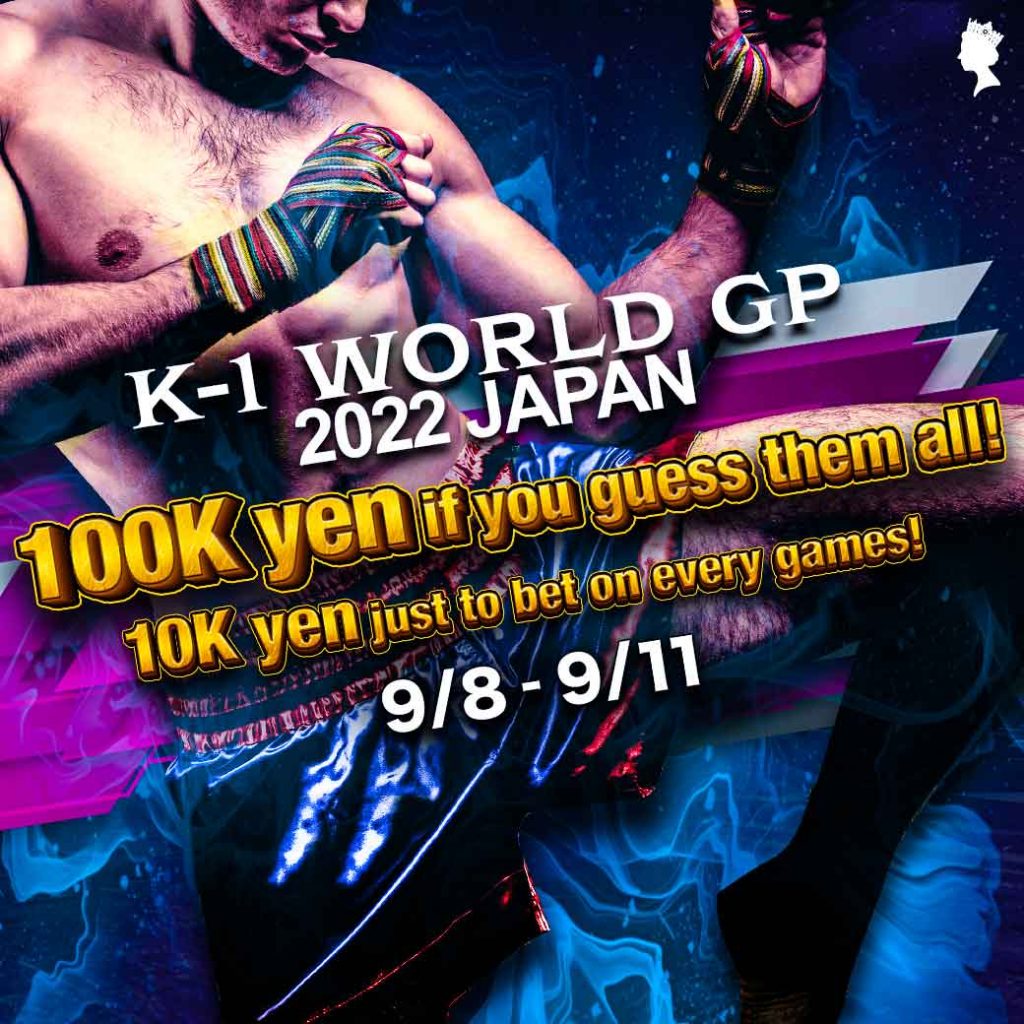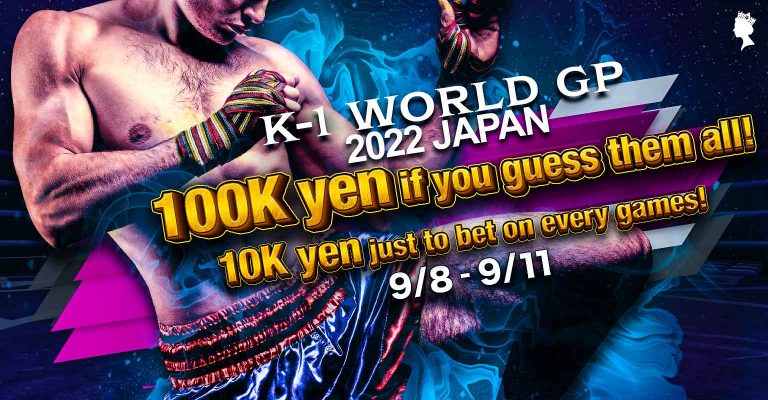 【Overview】
If you guess all 19 matches of the main event of K-1 WORLD GP 2022 JAPAN, you receive 100,000 yen in cash!
In addition, for a double chance, one winner will be selected by drawing for 10,000 yen if he/she takes all the matches of the main tournament, regardless of whether he/she wins or loses.
【Applicable date】
Opening odds to closing
【Prize】
Receive 100,000 cash if you guess all the matches.
Double Chance
We will present 10,000 yen to one lucky person who retweets that they have bet on all the matches.
【Presentation day】
We will transfer the money within 3 business days after receiving your reply.
【How to join】
Please message our chat support "K-1".
*The double chance will be drawn from those who retweeted, so no application is necessary.
【Precautions】
・If there is more than one user who guessed all the matches, the winner will be the one with the highest total bet on sports bets for the day.
・For the double-chance drawing, one winner will be drawn at random from among those who tweeted.
・If a bet is placed on both players in the same match, it will be void.
【Terms & Conditions】
1.QUEEN CASINO'S GENERAL TERMS OF USE and Terms and Conditions apply.
2.QUEEN CASINO reserves the right to terminate or revise the campaign at any time without prior notice.
3.This campaign is only available to Japan account holders (currency setting is USD).
4.Bonus campaign can be used in conjunction with all other bonus campaigns.