eSports guide
About eSports
how to view eSports from a desktop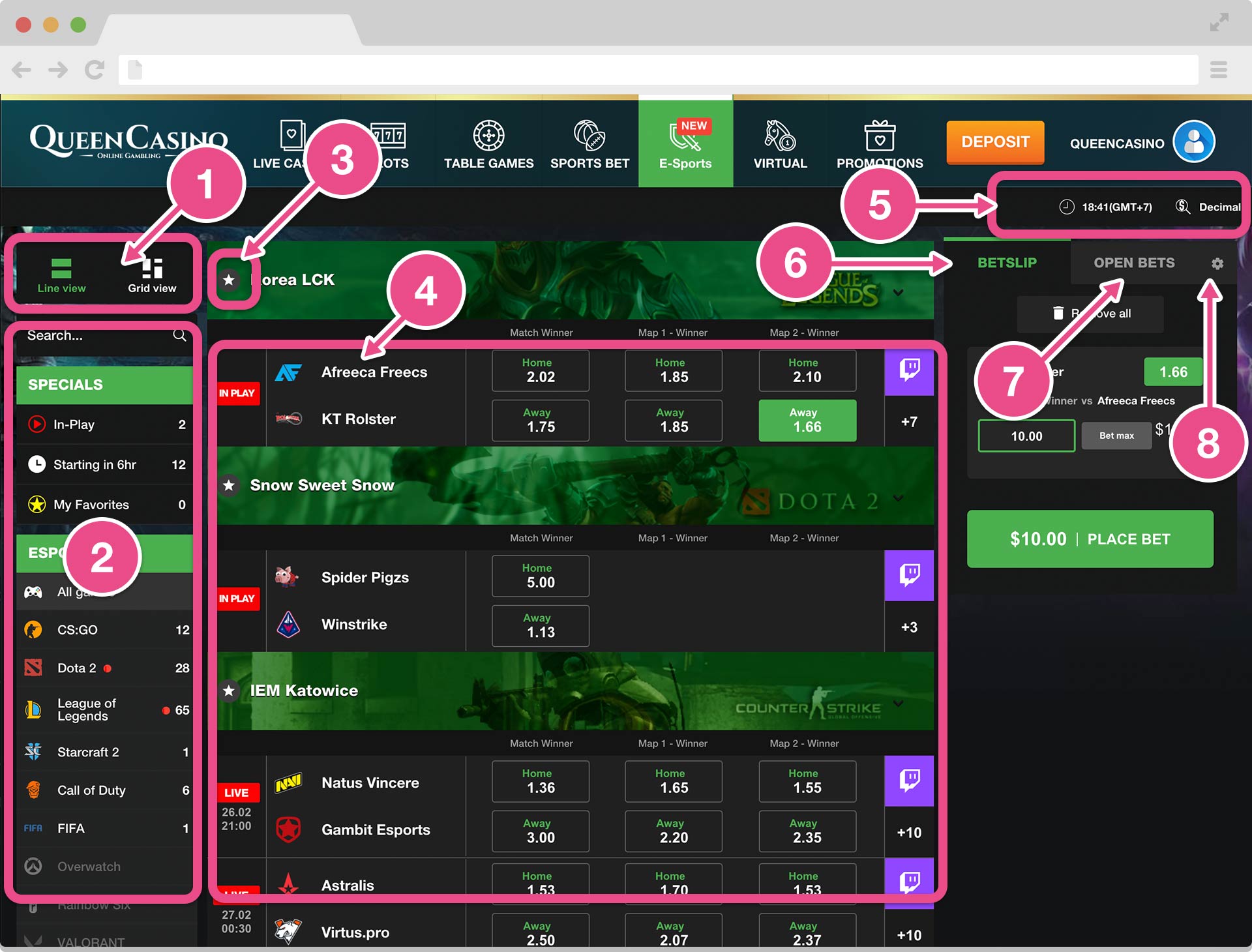 | # | Item | Description |
| --- | --- | --- |
| 1 | Display method selection | You can switch between list display and grid display. |
| 2 | Search ・game list | You can directly search for the desired title by typing a keyword. |
| 3 | Favorites | You can add it to your favorites by clicking the star mark. |
| 4 | Games ・bet details | You can check the details of the match, the scale, the betting status, and the betting operation from the title selected in the game list. |
| 5 | Time zone ・ region setting | You can change the odds display format and the time display through the screen settings. |
| 6 | Betslip | The selected bet item will be displayed here. |
| 7 | Open bet | bets waiting for results will be displayed here. |
| 8 | Betslip settings | You can set a function that notifies you of fluctuations in odds. |
how to view eSports from a mobile phone
Open the [Menu] from the icon at the top left of the screen and select [eSports].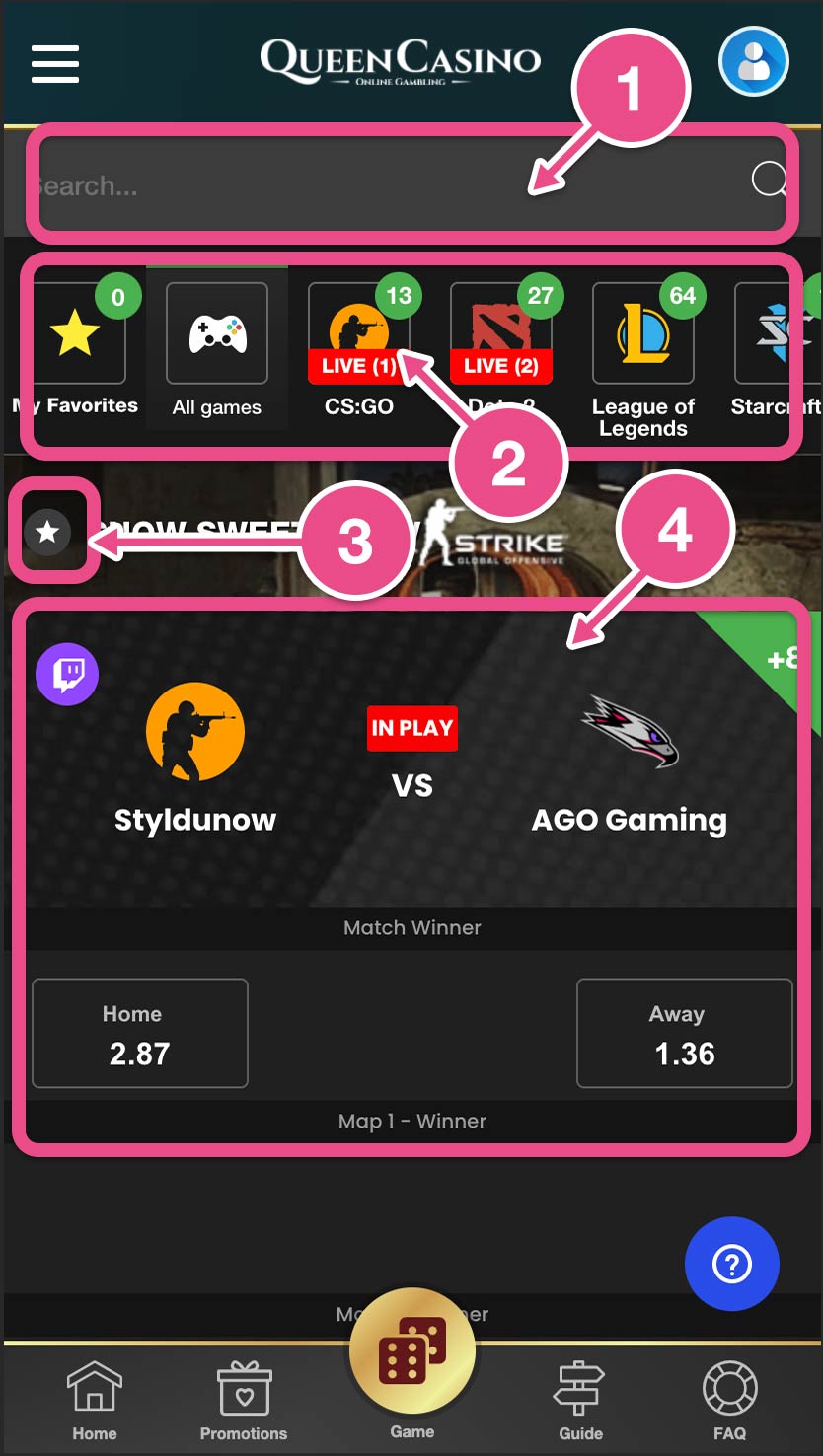 search title

You can directly search for the desired title by typing a keyword.

game list

A list of game titles compatible with e-sports is displayed.

favorites

You can add it to your favorites by clicking the star mark.

games ・bet details

You can check the details of the match, the scale, the betting status, and the betting operation from the title selected in the game list.