about live casino
About live casino
A live casino is a casino game that is played through live broadcasts that are open to the public with actual dealers for each game provider.
Using the Internet, you can connect to overseas casino studios 24 hours a day from mobile devices such as PCs, smartphones and tablets, and play freely at any time.
The biggest attraction of live casinos is the surreal feeling and presence it offers.
The dealer you see in the camera is actually person you are interacting with at the moment.
A CPU is very different from an actual person in the game, you cannot negotiate with a CPU and it is easy to feel the flow of the game that is played with real people.
Live casino games can be said to be the most playable online casino games that are close to the real casinos that actually exist.
How to view live casino from a desktop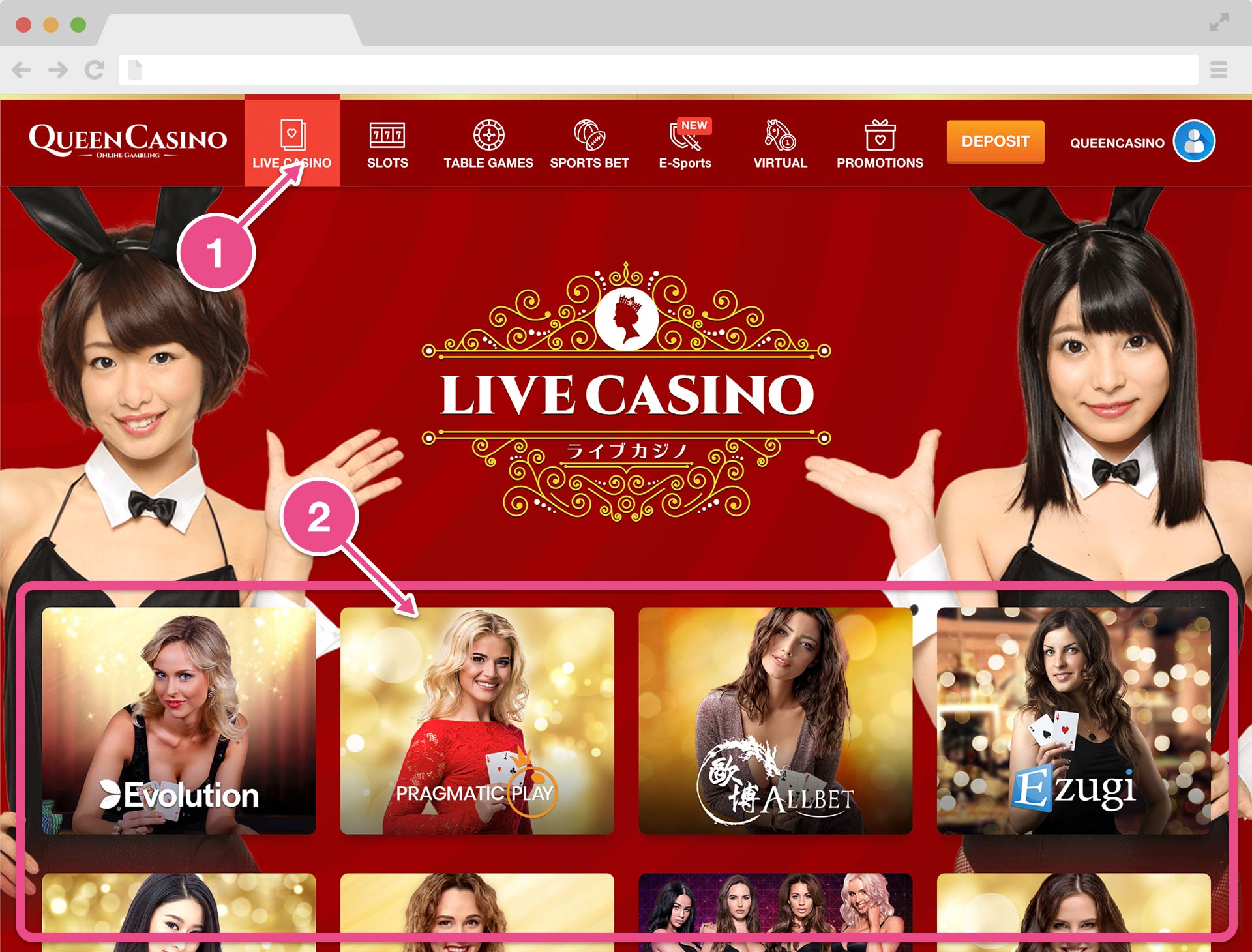 | # | Item | Description |
| --- | --- | --- |
| 1 | header menu | you will be redirected to the live casino lobby when you select live casino from the header menu |
| 2 | list of providers | Click the thumbnail image to go to the lobby of each game provider. |
How to view live casino from a mobile phone
you can open the live casino lobby when you select live casino from the menu at the upper left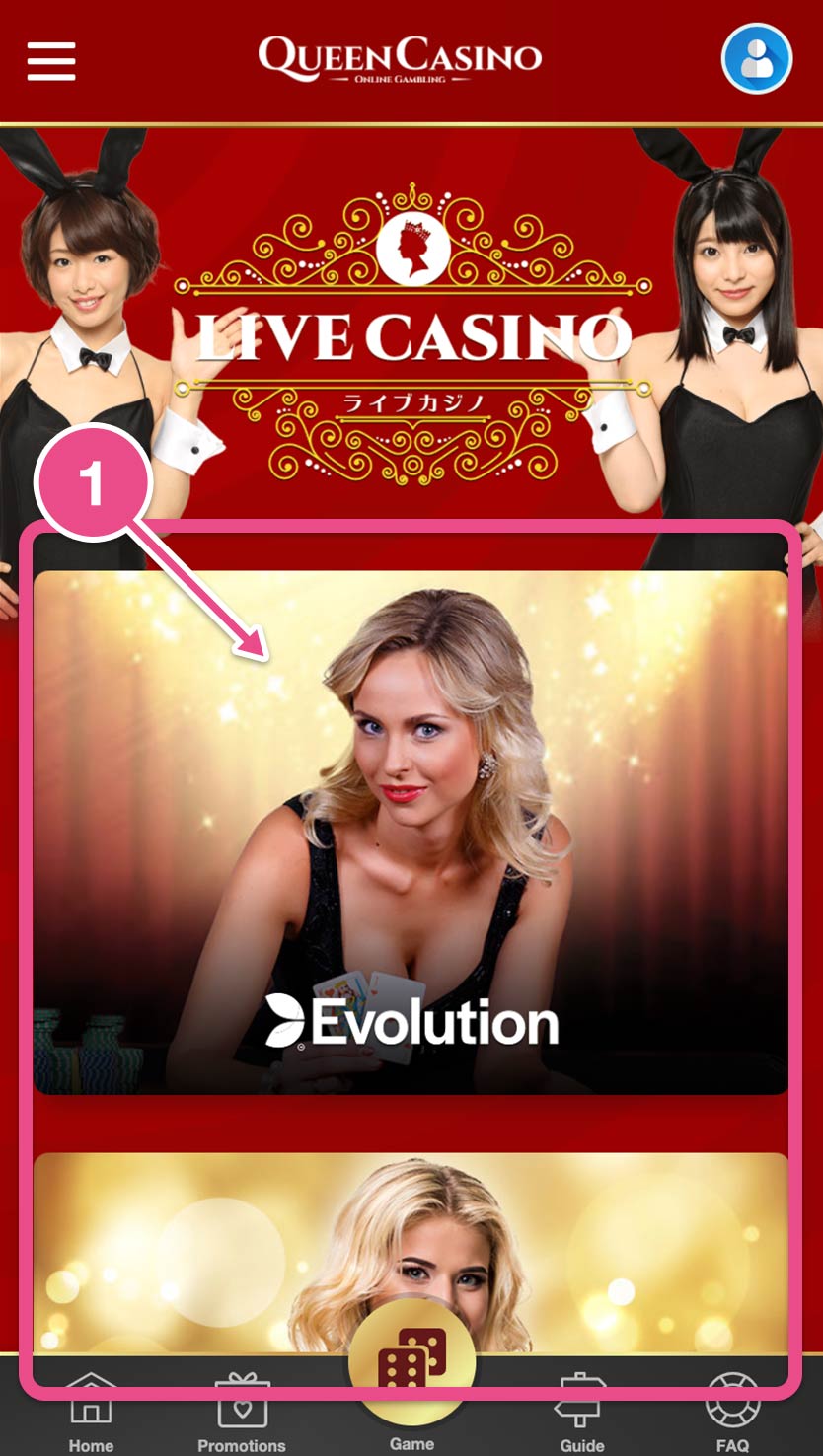 | # | Item | Description |
| --- | --- | --- |
| 1 | list of providers | Click the thumbnail image to go to the lobby of each game provider. |