How to withdraw
How to withdraw
After logging in, redirect to withdrawal page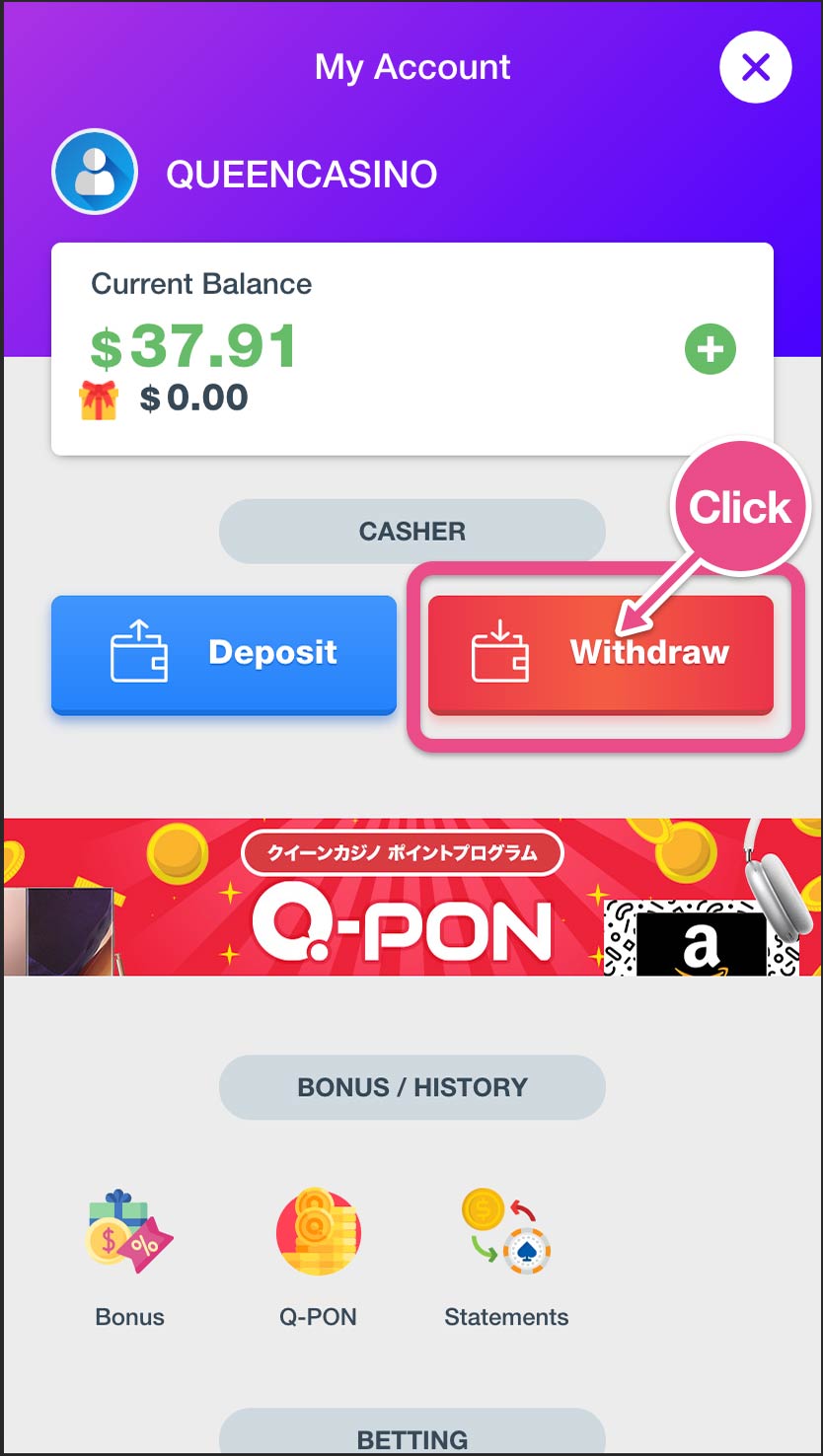 After logging in
click the "Withdrawal"
button in the "My Account" menu at the top of the page.
You will be redirected to the page for entering the withdrawal procedure.
Choose the method of withdrawal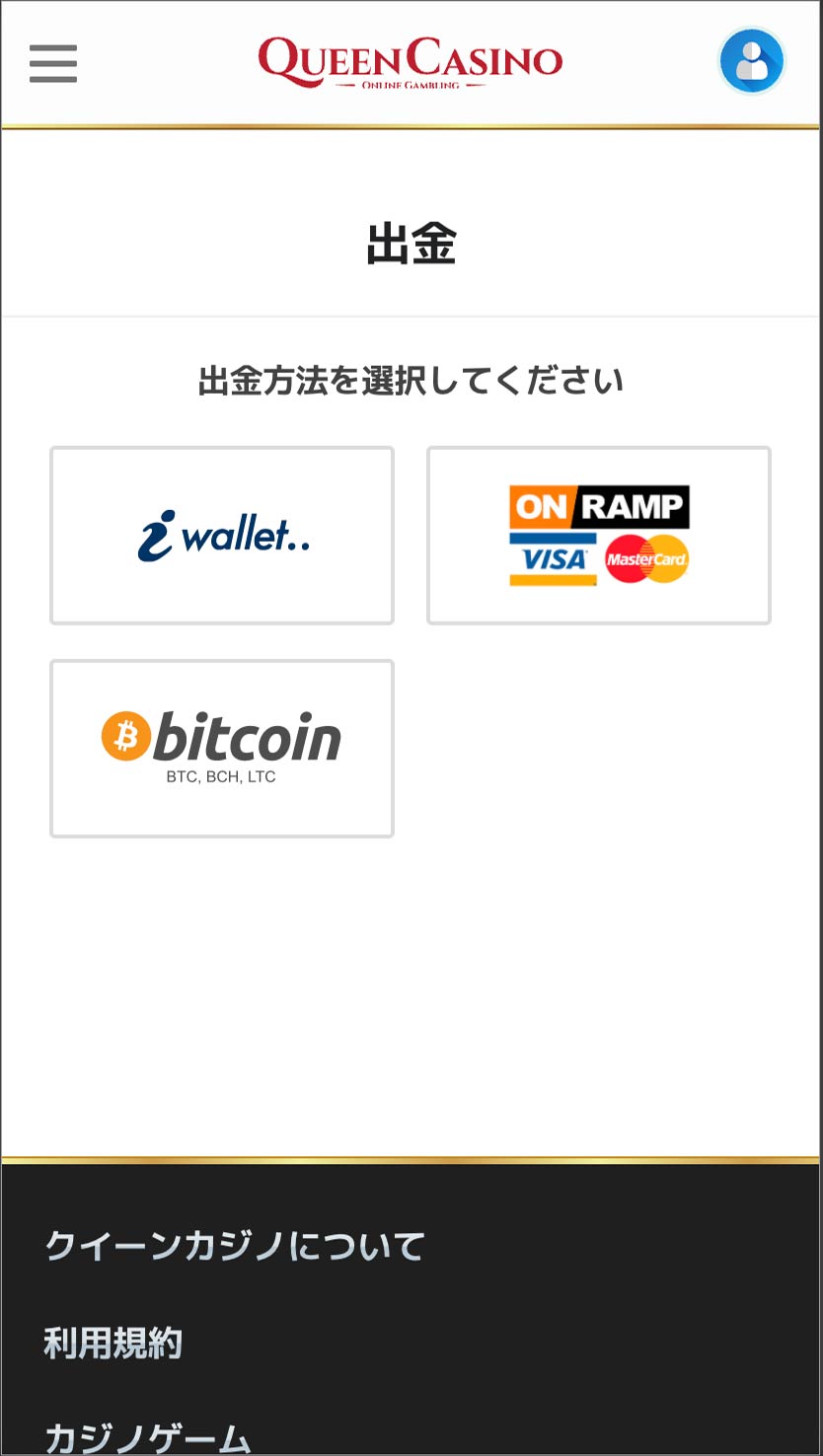 You can choose preferred withdrawal method from the list of options shown.
The following withdrawal methods are currently available at Queen Casino.
Withdrawal by bank transfer

Please fill in the required items below and click withdrawal at the end to complete the withdrawal application.
Amount
Bank name
Account name
Account number
Branch
Prefecture
City
Once you have completed the above input process, click on the [Withdrawal] button.
Please enter the address excluding the prefecture in the [Address] entry field, and enter the prefecture in the [Prefecture] entry field.
You can only select USD as your currency.
Your withdrawal process is completed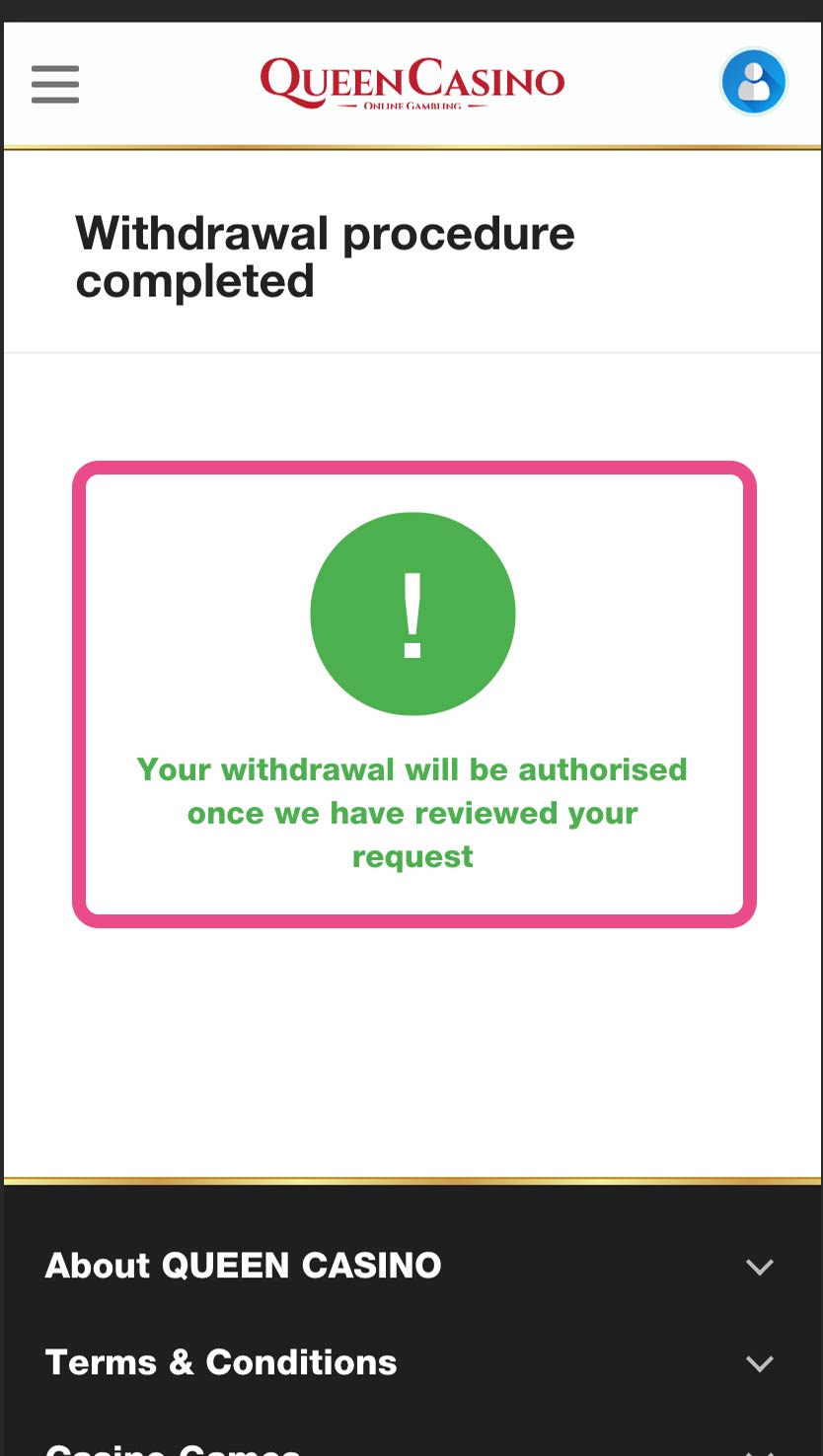 When this screen is on, you have completed the withdrawal request process. Please wait for a moment until the withdrawal procedure is approved.