About the time zone ・Odds display settings
About esports
eSports・time zone settings from a desktop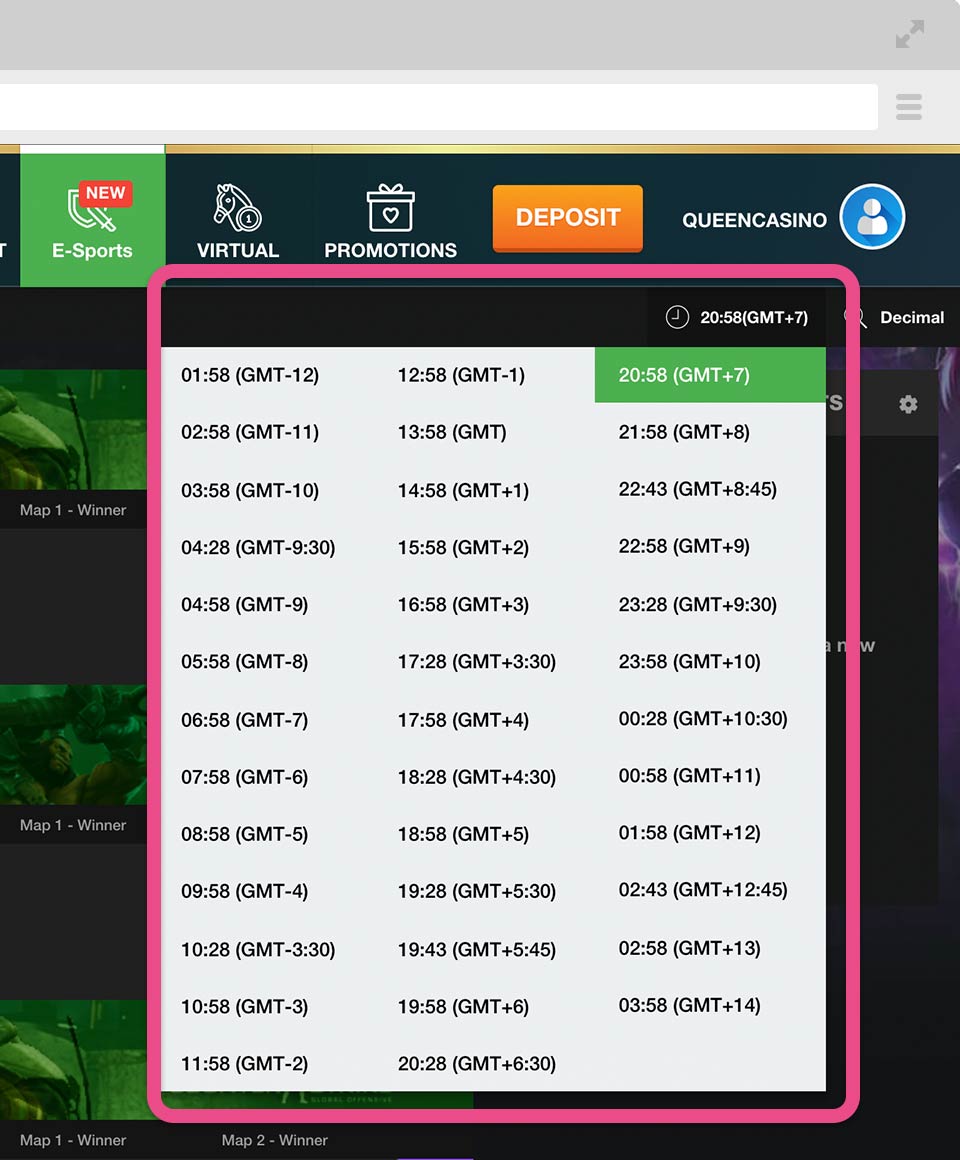 You can change the time zone from the [clock mark icon] on the upper right of the e-sports top page. The time zone in Japan is GMT + 9.
change odds display from a desktop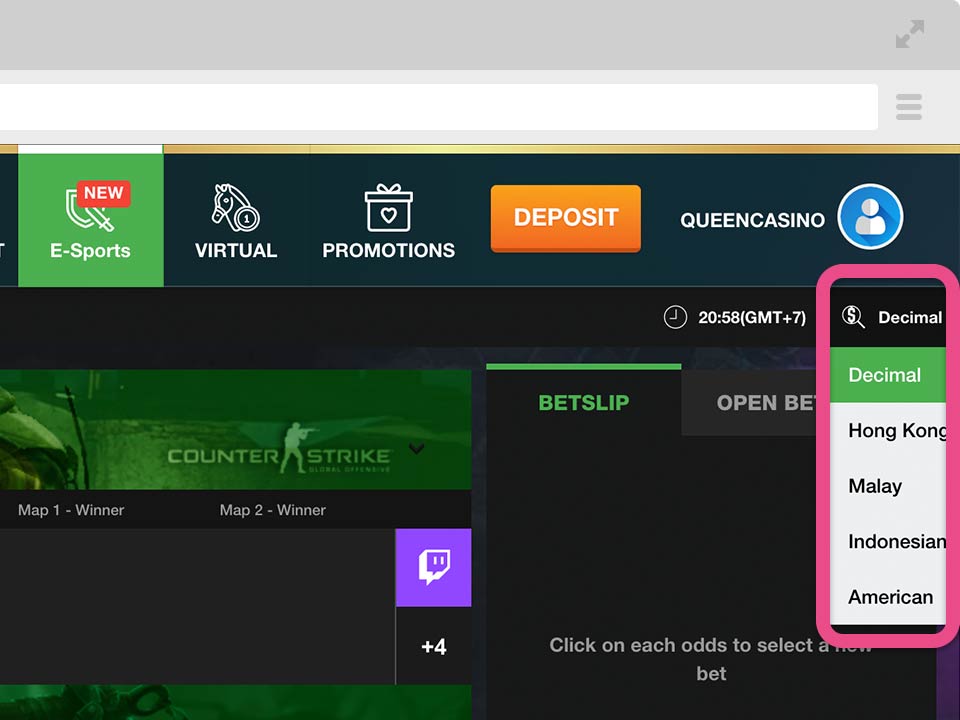 you can change the odds display from the $ mark icon displayed at the right side of the clock icon
eSports・time zone settings from a mobile phone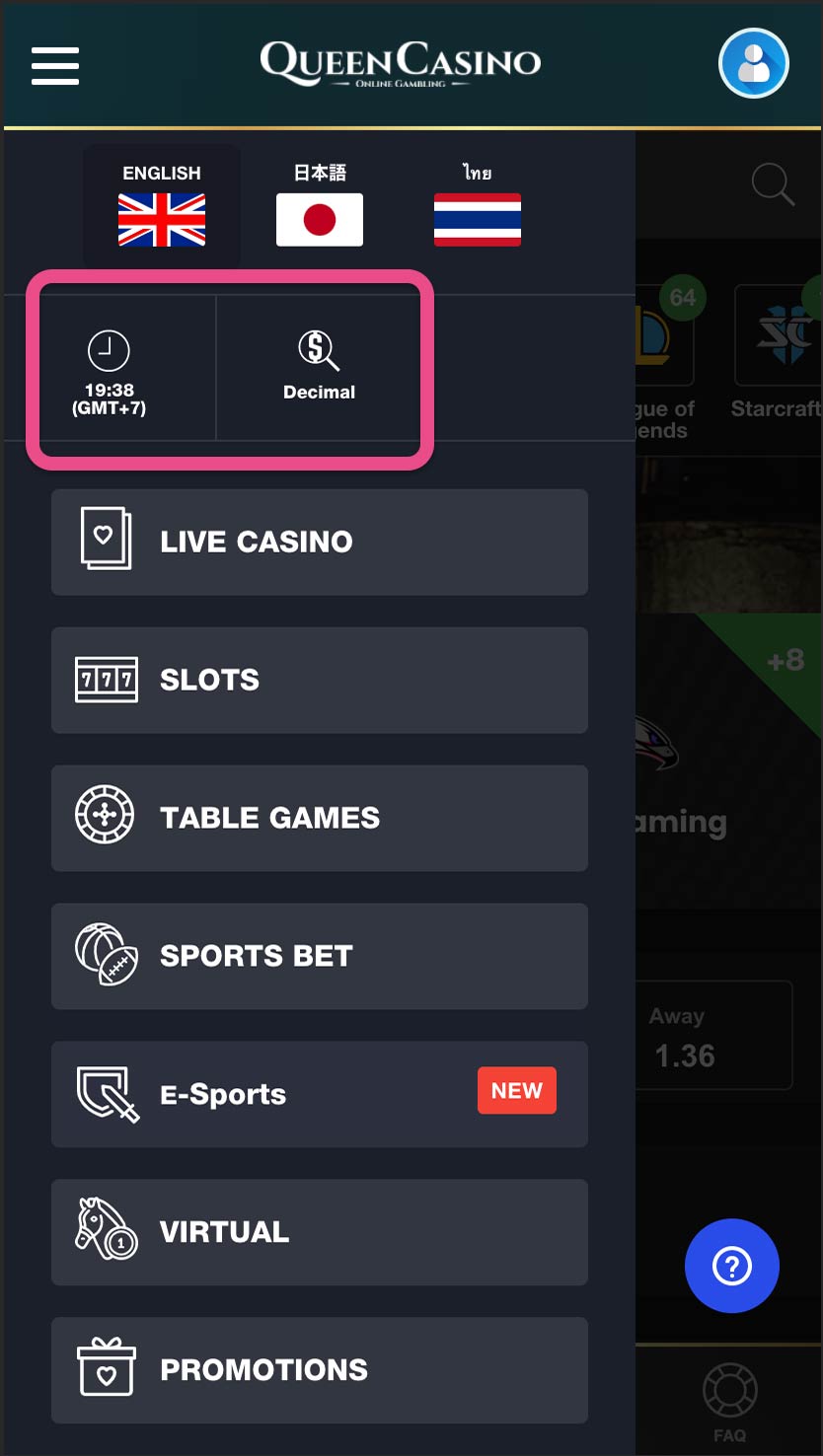 time zone of esports page
odds display
about various settings
open the eSports page and click the menu on the upper left to display.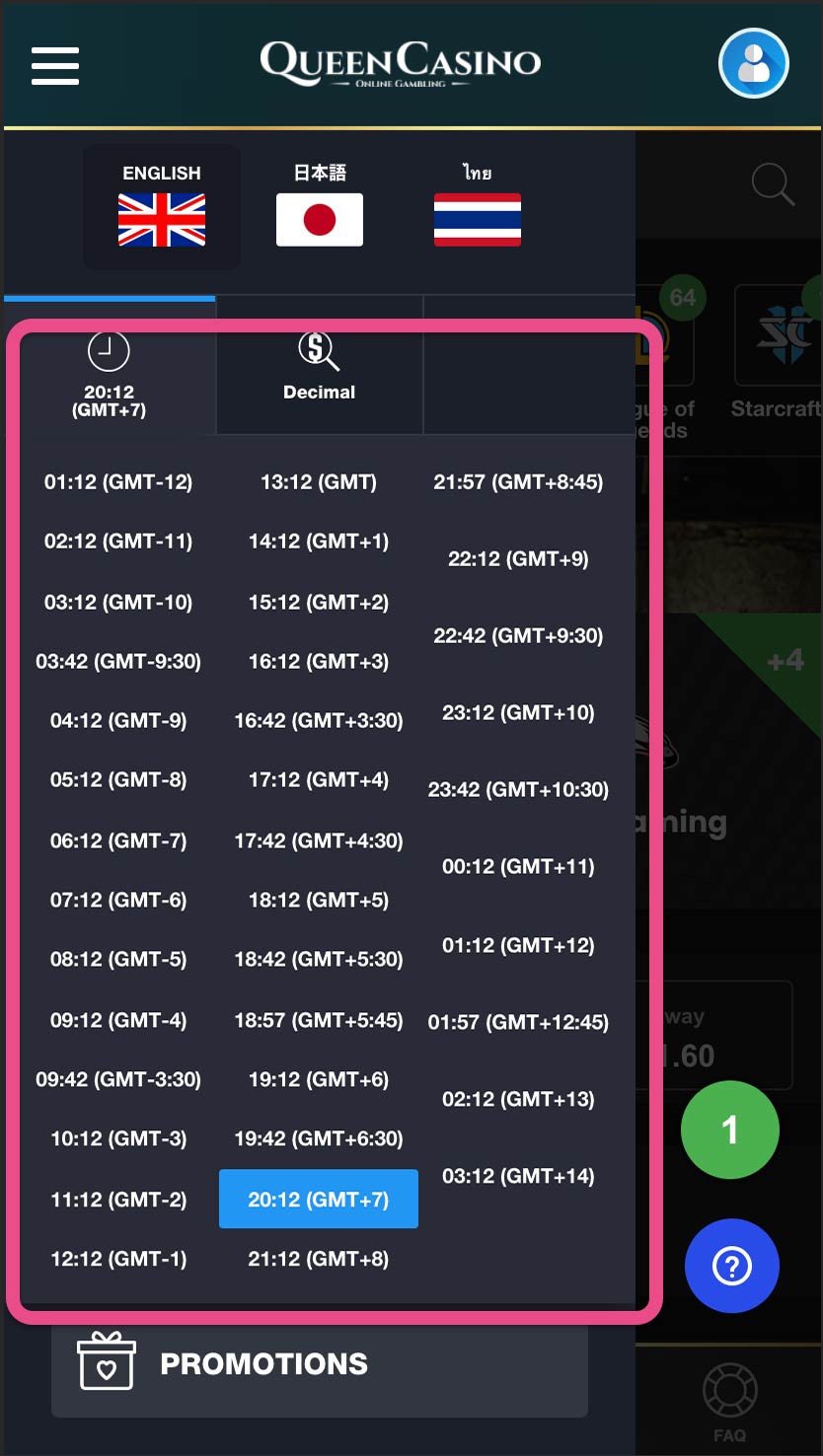 you can change the displayed time zone from the clock mark icon. the time zone in japan is GMT +9.
change odds display from a mobile phone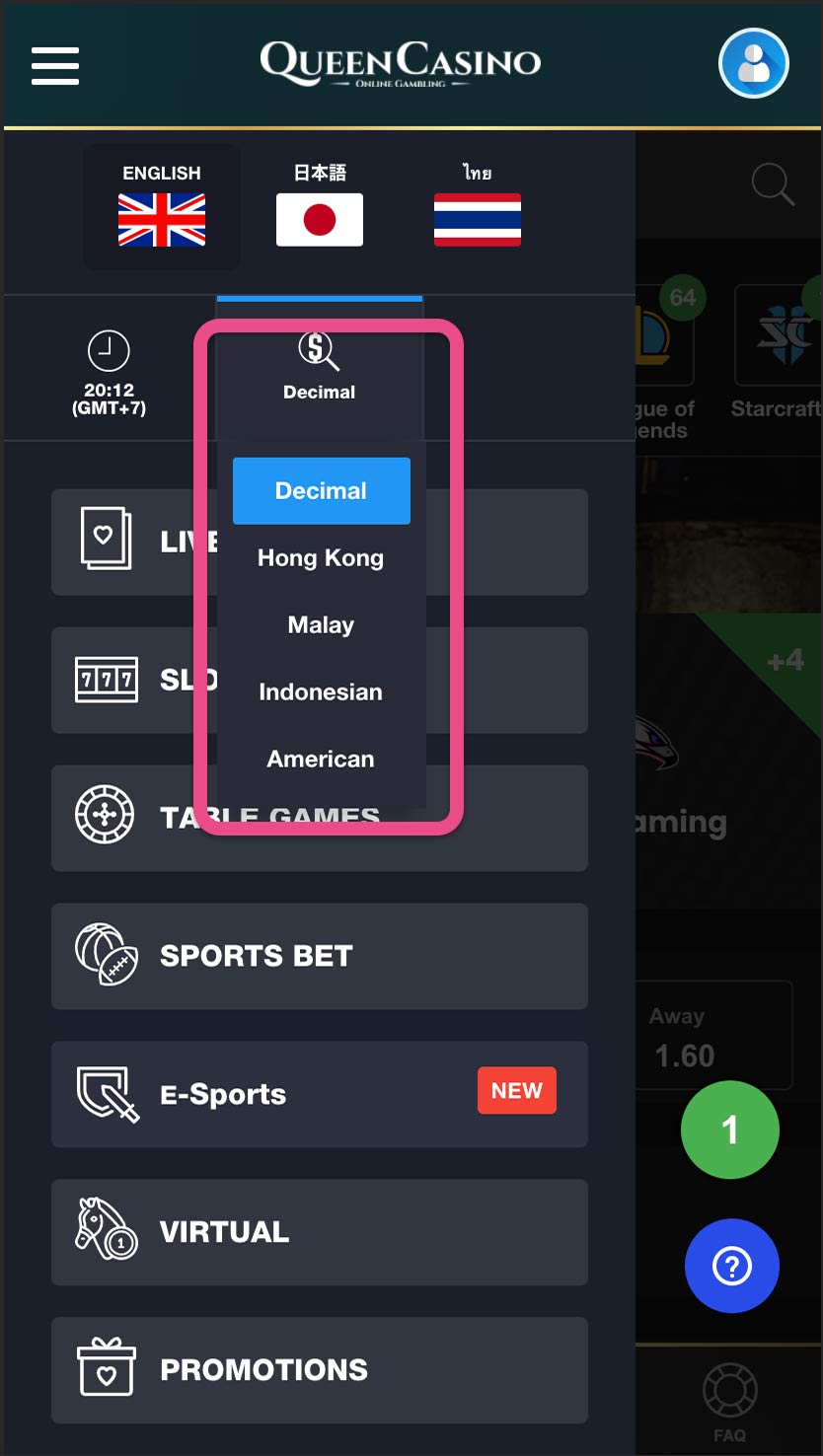 you can change the odds display from the $ mark icon displayed at the right side of the clock icon