About email authentication
About email authentication
After the registration is done, we will proceed with the email verification
Once your email is verified, you will be able to deposit and withdraw.
1.When the account registration is completed, your email address verification will be displayed in the screen.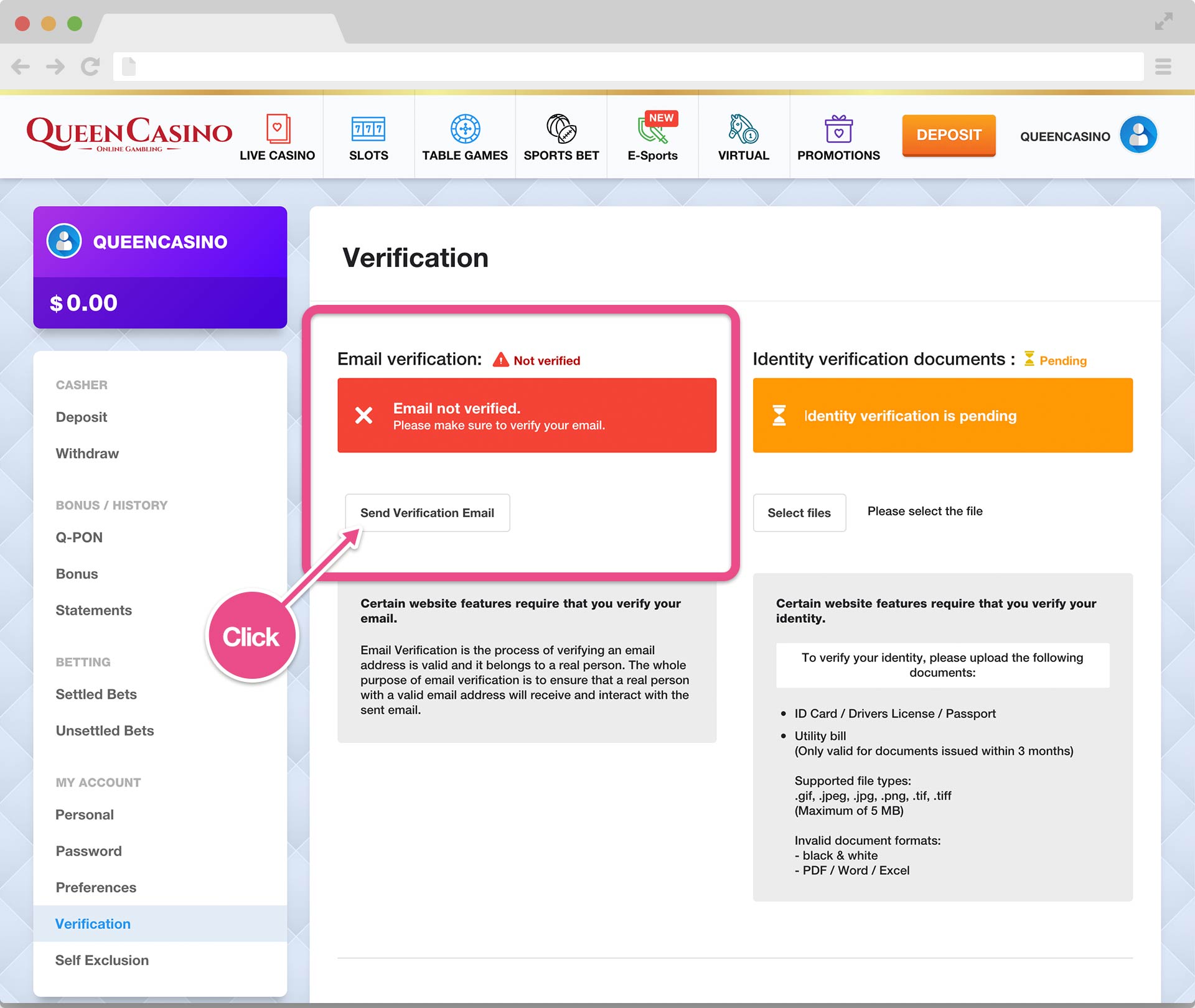 If you open "Account Verification" without verifying your email, it will be displayed as not verified (PC version / mobile version)
When you cannot check PC version email, click the button 'send verification email' mobile version
2.Email verification (your email's inbox at the time of your registration)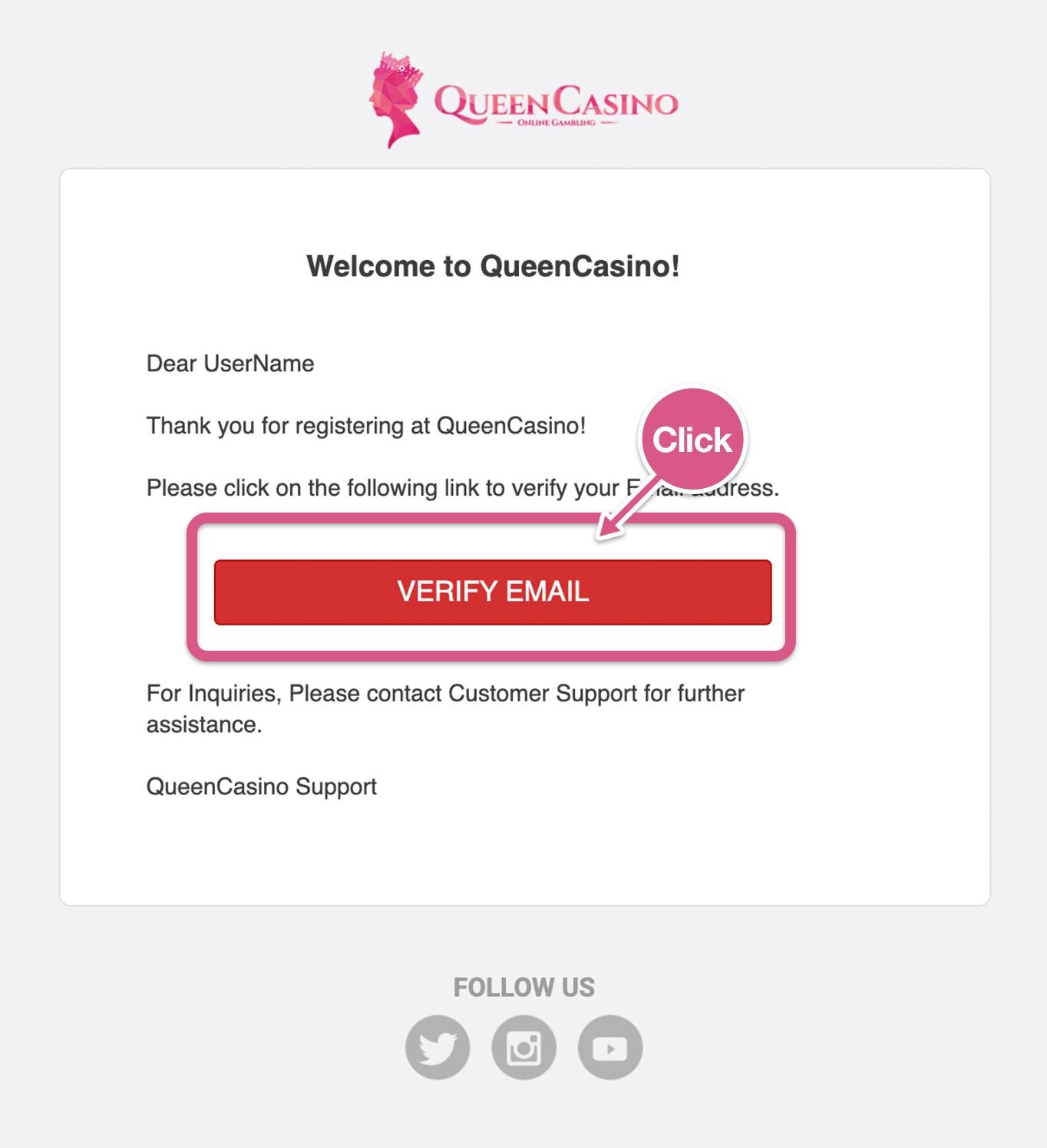 Email subject: [Queen Casino] Welcome to Queen Casino!
Email:
[email protected]
It may be in your junk mail or in your promotions folder
3.Click "Verify Email Address" to complete email verification.
When your account is successfully registered, a screen about your email verification will be displayed.
4.When the verification is completed correctly, you can check it from "Account verification" on My Page.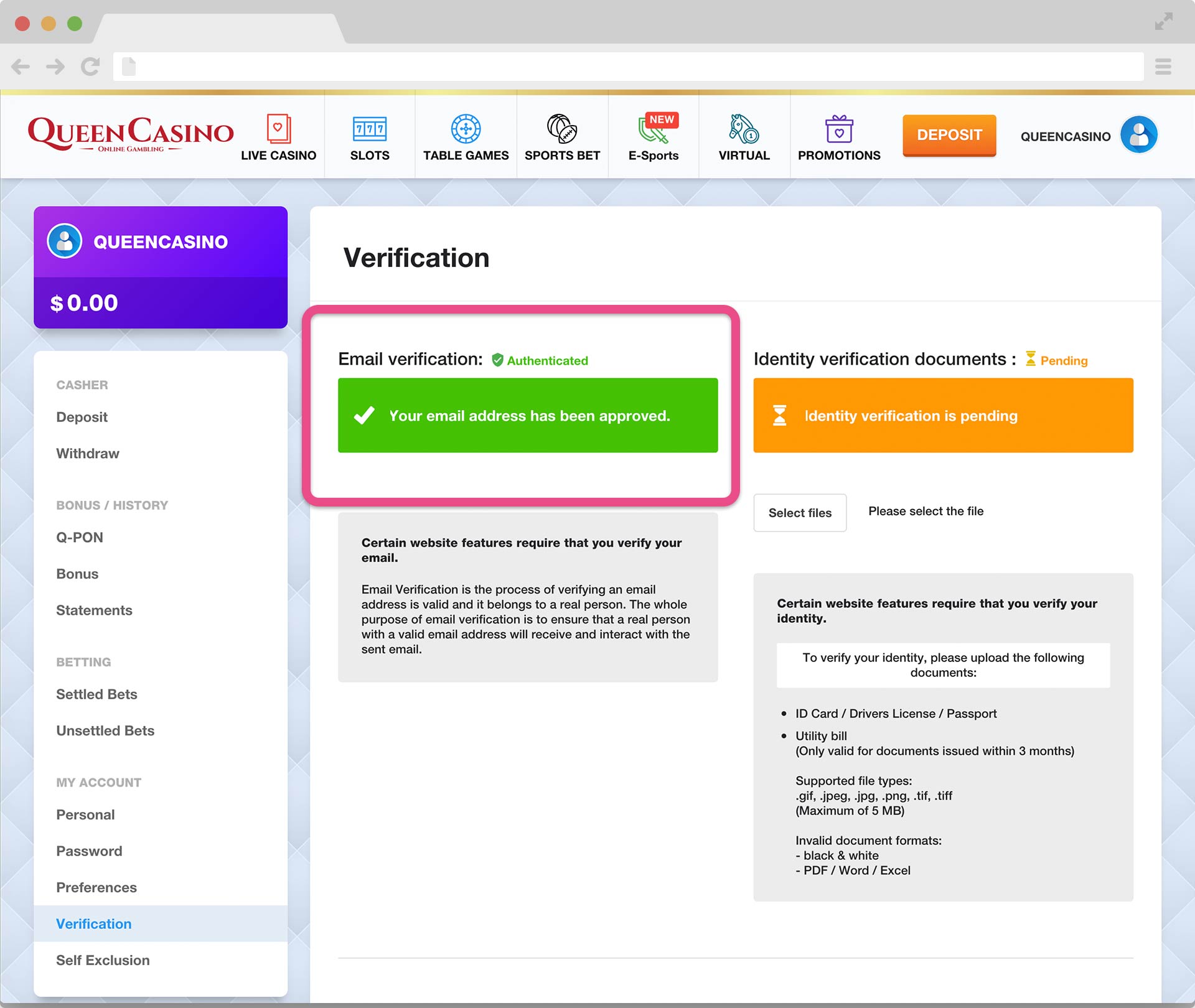 You can also check if the verification is completed correctly by clicking "Account verification" on My Page.